---
CONCERNED ABOUT THE NOISE OF FURNITURE SCRATCHES?
THESE NON-SLIP SILICONE PADS IT CAN HELP YOU SOLVE PERFECTLY ! ...
PREVENT SCRATCHES AND NOISE WITHOUT LEAVING MARKS!… ENJOY!!!
Silicone elastic tension makes these covers suitable for various shapes of furniture legs!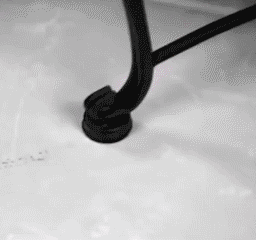 Protects chair legs, reduces noise and shock, soft silicone, resistant to wear
There are many usage scenarios: bedroom, office, dining room, living room, kitchen, chair, sofa, bed, coffee table
FLOOR PROTECTIONS: Protects both the table or chair legs and the floor against damage; The non-slip bottom pad prevents scratches and noise without leaving marks. The flexible silicone cover is easy to put on, giving the chair leg a comfortable, glove-like grip.
INCREASED STABILITY: Significantly increases the grip of the chair leg on the floor.
MATERIAL: made of soft silicone, 100% non-toxic, safe for children and pets, fits for many kinds of moving feet: dining chair, bar stool, garden chair, kitchen chair, bistro chairs, dining table , etc.
DESIGN:

Made of transparent silicone gel, fits for all kinds of home design, you will hardly notice them with the transparent design.
SPECS:
transparent color

High quality silicone material.
INCLUDED IN THE PRICE
24-Piece Pack Universal Silicone Covers