---
IS A NECESSITY FOR EVERY HOME !!! 
IT IS SUITABLE FOR HANGING PICTURES, INSTALLING SHELVES, ADJUSTING FURNITURE POSITION, LAYING FLOORS, HANGING WALLPAPERS AND SO MUCH MORE THAT YOU CAN THINK OF. IT WILL SURPRISE YOU !!!
Product Descripcion:
✅100% high quality.
✅ Designed for any situation where a straight line or precise measurements are needed, such as measuring places on a wall, spacing between hangers, leveling nails, picture hanging level.
✅ Design is light in weight, easy to handle
and fits just right into your tool box or even pocket.
✅ Comes loaded with an 8-foot measurement that includes imperial and metric linear measurements. Just press the button to remove the tape measure. And, loosen the button to lock the spool when the tape measure has been pulled out to the length you want.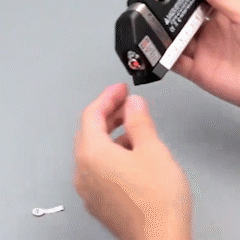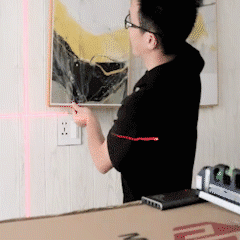 A triple-positioned leveling bubble and a laser level for determining horizontal and vertical plane to provide more accurate results. 
Battery Powered Mode (batteries not inclued)
Ship with 3 x AG13 button-cells batteries for maximum
convenience. Laser light has an on/off power switch.
SPECIFICATIONS:
Laser wavelength: 650nm-680nm
Power supply: AG13 battery (not inclued)
Measure: H-63mm W-35mm L-188mm
Product size: 18.8 (length) x 6.3 (width) x 3.5 (height) cm.
Remarks: Fade in sunlight or outdoors.
Avoid direct exposure to the eyes!
A laser device is not a toy and should not be allowed to fall into the hands of children.
PACKAGE INCLUDED:
-Pack 1x1 pcs 4 In 1 Laser Measuring Tool
-Pack 2 X 2 pcs 4 In 1 Laser Measuring Tool
-Pack 3 x 3 pcs 4 In 1 Laser Measuring Tool